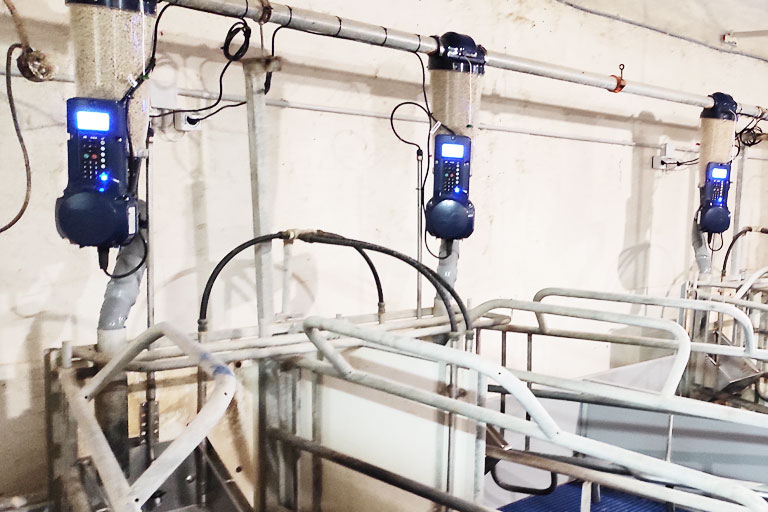 25 Sep

Feeding the 1st lactating sow, a modern challenge…

Giannis Karvelis, Nuevo S.A, g.karvelis@nuevo-group.com

Nowadays, proper feeding of the modern/hyper prolific lactating sow is a 'must' to ensure long term productivity, hence financial strength.

Having this for granted, the arisen question is what proper feeding should include?

In terms of feed formulation and/or nutritional analysis, the answer is quite easy…

Carefully selected ingredients, a correct NE: SID Lys ratio, a well balanced amino acid profile, adequate levels of vitamins & minerals, all appropriately based on the litter growth rate. It makes sense in theory but in practice -usually- the actual feed intake is not the expected one and that should really modify the nutritionist's approach!

In extend to the above, the most important parameter (and the tougher one) is to really know how much a sow is eating per day. Based on personal field experience this cannot be done under manual or 'semi-manual' feeding conditions. Therefore, a computerized feeding system is needed to reveal the actual feed consumption among other advantages (feel free to contact us for more trial results from the Gestal Solo feeders/Jyga Tech Europe GmbH).

Tables 1 & 2 demonstrate the FI totals from a 800 F-F pig farm in Cyprus (Afoi Andreou Piggery) which has installed Gestal Solo feeders in the farrowing house. One of the most important point to discuss is that the almost, 8 months data -not surprisingly- reveal the huge FI difference (almost 1 Kg per day) between the P1 and P2 + >P3 sows!

Table 1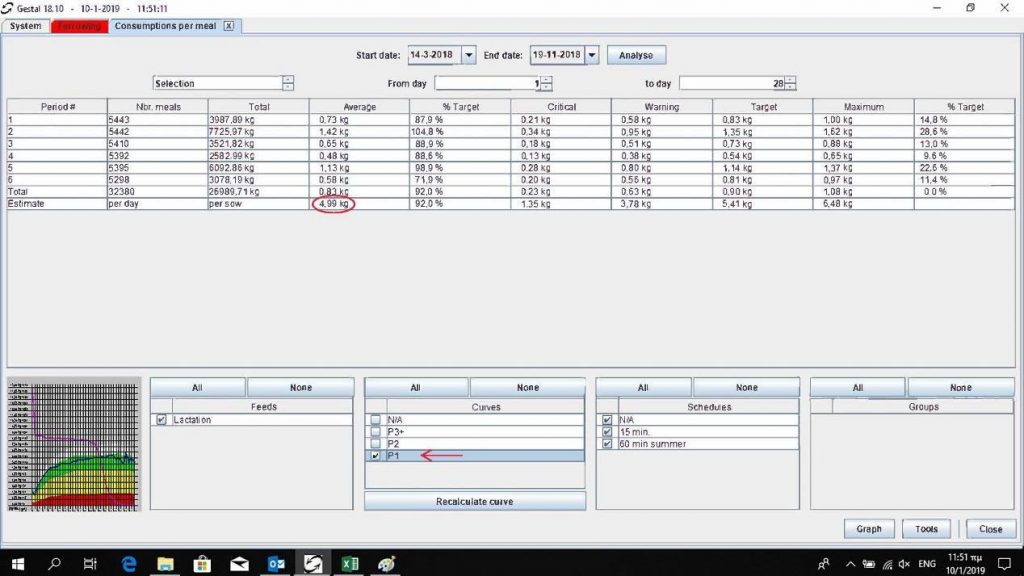 Table 2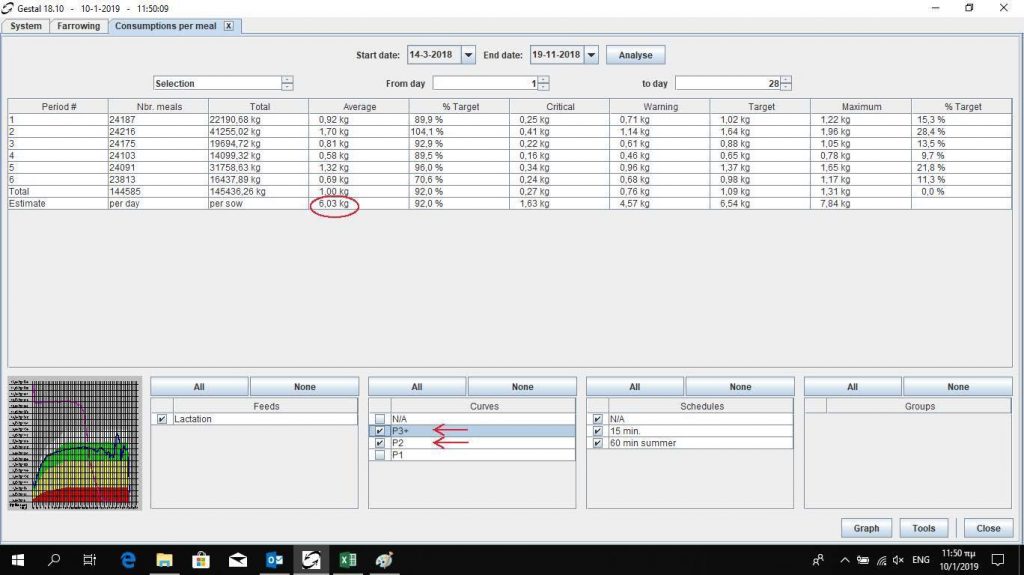 To avoid this situation in practice, a different, customized diet should be fed to the 1st lactating sows to ensure adequate intake of energy, amino acids, vitamins, minerals etc.
This proposal might/would be judged with prejudice due to the investment necessity cost and practicality issues but the real questions are:
How much does the 2nd parity slump cost?
How much does it cost for a sow to produce 3-4 litters instead of 6-7? or even worse
How much does it cost if a P1 sow never becomes a P2?
Possibly all the above, considered to be the 'top of the iceberg' as plenty other performance issues are very closely related to what we call 'proper sow feeding'.
But maybe it's about time to take into account such 'losses' which compromise productivity?
Find out more about NUEVO's macro-premixes for sows and gilts and JYGA's electronic feeding systems for sows